QUALITY
Quality Policy: At extreme engineering we believe that every member of the business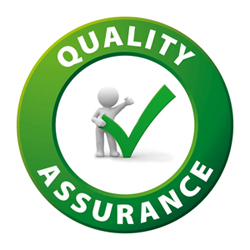 shares the responsibility for quality and quality improvement.
This is supported by our act :
That encourages the quality culture throughout the company.
Through quality management system and procedures that provides framework to accomplish our quality objectives and goals.
We believe "Quality is not a thing It is mindset".
Monitor, audit and review our systems to identify areas to continually improve performance.
Ensure all employees and subcontracted personnel are sufficiently trained, experienced and, where applicable, supervised to a standard sufficient to be able to demonstrate competence in relation to quality.
Take corrective actions where deficiencies are highlighted.
Ashok Gupta
Managing Director